Navigating where to get started in golf is not always easy and is not as straightforward for women. If you are just beginning, figuring out your club situation is probably your biggest question. Most beginners struggle with validating the cost of clubs and finding the best fit clubs, so I recommend a proper club fitting.
I got my first set of real golf clubs when I was thirteen. They were beige Prestwick's and my dad bought them from off the shelf. They suited their purpose well, until I got a little stronger and needed a set of that fit my swing better. As a junior in high school, while playing on the high school team, I got a set of TaylorMade clubs that was made up of wedges, irons, 3 different hybrids, a 3 wood and driver. These clubs lasted me until I started playing college golf at which point, the ladies clubs I was using were too flimsy for me. So my dad set me up with our head golf pro, Dave.
Dave took me out to the driving range to fit me for a "real set" of clubs, a process I had never been through before. I hit balls off a plastic lie board, an extremely weird sensation but I was told this would help decipher what shafts and lie angles I needed. For over an hour Dave changed out club heads and shafts, making me try serval combinations before we settled on a combo that I hit just right. I was fit into men's regular graphite shafts, standard lie, ¼ inch short, and they company was going to BUILD these clubs just for me. The clubs I was fit into were the newest and coolest clubs on the market. Back in 2009 the fitting process was slightly different than it is now, for instance- I wasn't told all of my swing stats because we did not use a launch monitor.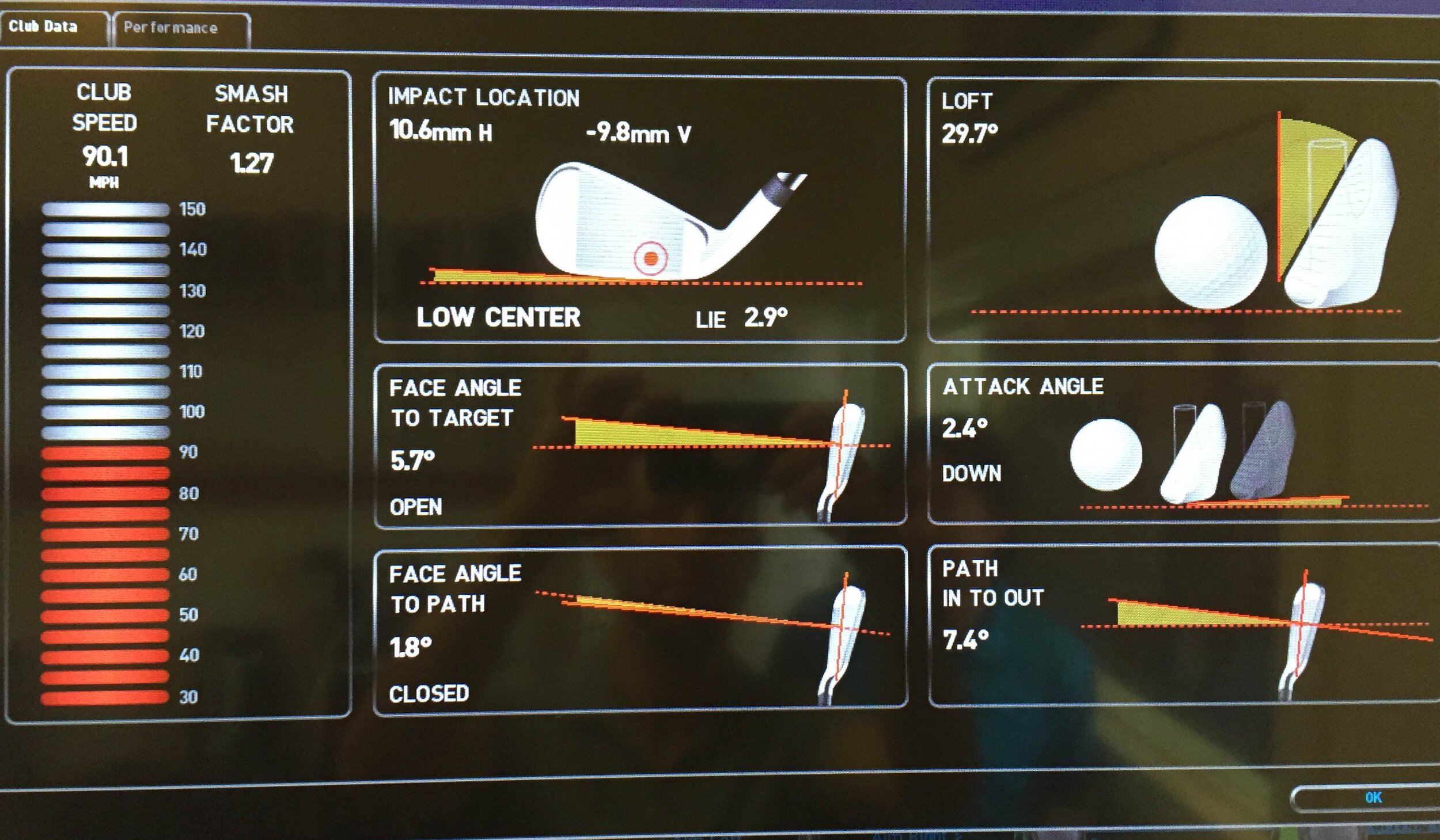 With these components club fitter can read the input and set you up with clubs that will support your swing to ultimately give you more distance and consistency on the course. From my experience getting fit for clubs by a PGA professional who has golf club fitting accolades is probably going to be your best bet, but if it is your first time to getting fit go to someone you are comfortable with. Golf.com offers a list of best club fitters by state. Ladies, I would recommend requesting a female fitter as they will properly select clubs that work better for our bodies (i.e. boobs), but this doesn't mean that a man won't work for your fitting.  
If you've decided getting fit is best for you, I'd encourage looking at fitters or locations reviews to help decipher where to go and what is worth your time and money. Not every Dicks, Club Champion, or PGA TOUR Superstore is qualified in the same way; it is all based on their supporting staff and fitting tools (like a launch monitor. It is important to go to someone who is extremely knowledgeable in every facet of the golf swing and really wants to help you get the proper fit versus someone just looking to move product.  I have been fitted into clubs 3 different times, every experience has been different and some better than others.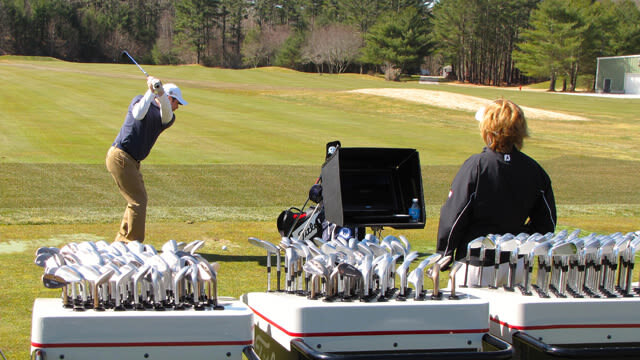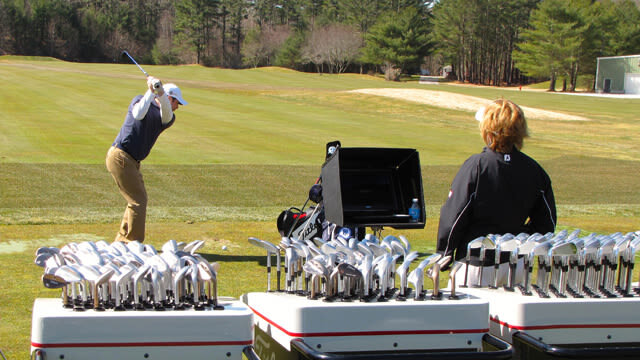 For example, if you're a beginning golfer who has blade irons with long, extra-stiff steel shafts, it's likely they aren't right for your game. So even if your swing greatly improves with the help of an instructor, you'll be fighting with your equipment because they are not tailored to you.
It is important to remember that you do not have to buy the latest and greatest equipment to be a good fit for you. You also don't need to buy a full set; I suggest beginners start with just a few clubs that fit correctly, like a pitching wedge, a 7-iron and a driver. This gives you a few proper tools to learn with, and then you can really start improving your game with or without an instructor.
---